About Top Canadian Illusionist and Entertainer Aaron Paterson: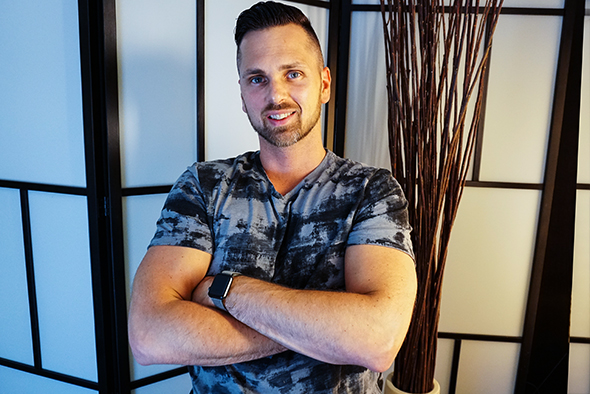 Born and Raised in Oakville, Ontario, Canada, Aaron Paterson became interested in illusion as performance art at a very early age. Many years later it is a career that has earned him international recognition among his peers and clients alike.
Aaron has appeared on TV all over the world, including the televised version of Discovery Channel's "Grand Illusions; The Story of Magic" where he was featured among some of the top magicians and illusionists in the business, namely Siegfried and Roy, Penn and Teller and Lance Burton. Top Canadian and international corporations have contracted Aaron to appear in, and act as magic consultant for various television commercials, including starring in Chrysler's 15th anniversary minivan commercial, where he was chosen from among numerous other Canadian Illusionists.
Aaron Paterson is in high demand as a Canadian illusionist entertainer for corporate functions and special events, regularly performing for top corporations on product launches, trade shows, conferences, team building events, client events, awards galas and just about every other function available to an entertainer in the live and virtual spaces.
Also an accomplished inventor, Aaron has created magic effects that are being implemented by some of the top magicians in the world. His creation's are currently being featured by hundreds of magicians, illusionists and entertainers in over 26 countries around the world including, of course, Canada. One of his signature creations was recently featured on US Television Network, True TV's, hit show The Carbanaro Effect. Click here for further details.
Paterson was also certified by the National Guild of Hypnotists as a Hypnotherapist and Stage Hypnotist, accolades which have allowed him to more completely understand the human mind and how people perceive things. He has taken key elements of psychology, illusion and hypnosis and combined them to create stunning, customized stage presentations for his many clients and continues to entertain, inspire and delight audiences all over the world.