The latest NEWS about Aaron Paterson's Virtual Entertainment for Online Audiences, Available for Live Streaming Now from Toronto, Ontario to the rest of Canada and Worldwide
Aaron Paterson was chosen as the feature entertainment performing virtual magic and mentalism for TD Canada Trust's Donor Celebration in support of United Way for hundreds of participants from across Canada
TD Canada Trust recently invited Aaron Paterson as the feature virtual entertainment for their recent celebration honouring their donors from across Canada. Aaron offered a virtual show that featured some incredible, illusion, magic and mentalism in a fully engaging interactive format. The show has been the subject of hundreds of hours of design, planning and implementation and is Paterson's solution to the current pandemic. As one of Canada's most successful corporate illusionists, Aaron felt that the show must go on, even though most live events in Canada have been canceled or postponed. The event was streamed live across Canada as a thank you to TD's donors. The interactive components of the show called upon executives from the company to participate in some unbelievable magic. Aaron looks forward to the possibility of working with TD again in the future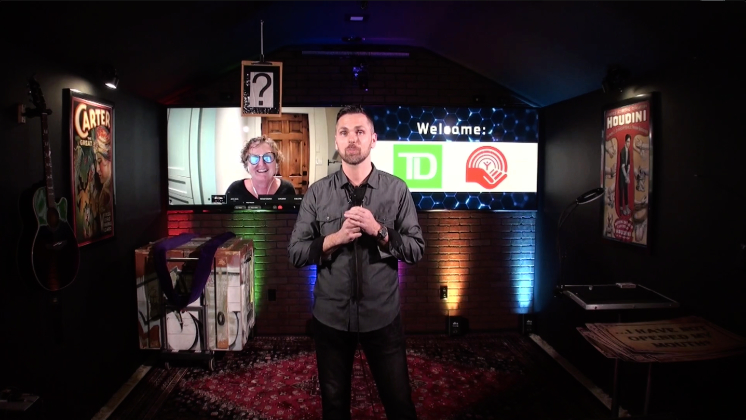 The University of Calgary's, Cummings School of Medicine recently invited Aaron to provide entertainment virtually for their members
Having faced a difficult few months due to the current healthcare challenges in Canada, the Cummings School of Medicine invited Toronto Virtual Entertainment specialist Aaron Paterson to provide a fun escape for the evening. Aaron was grateful to be able to reach out via the internet ensuring a unique evening for participants in a show that had them interacting in some incredible mind-reading, magic and grand illusion. Everyone had a great time and Aaron was honoured to have been asked to be a part of their virtual event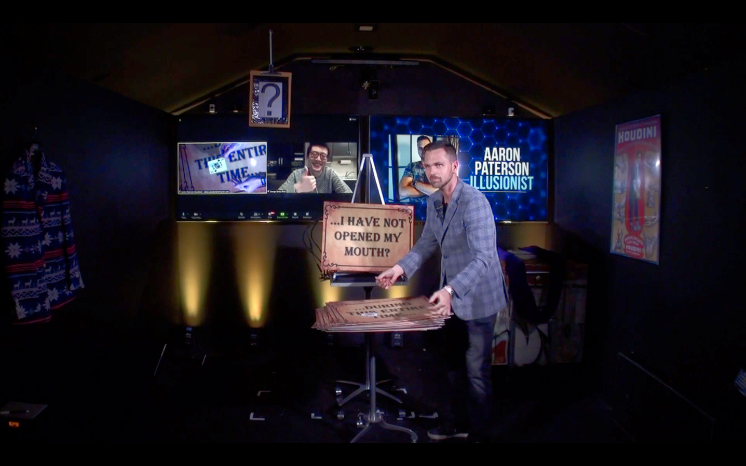 Picton Mahoney Asset Management of Toronto recently booked Aaron Paterson for his unique virtual entertainment experiential performance
Aaron was invited to entertain for Toronto's Picton Mahoney Asset Management - the event featured virtual mingling, speeches and some highly visual and interactive magic featuring Aaron's new show Grand Illusions Virtual. Participant's had their thoughts read, were able to chose the outcome of specific effects and each and every member of the group was able to participate. The company thought the show was great and the feeling was mutual in regards to them as a virtual audience. Aaron hopes for the opportunity to bring another iteration of the show back to them virtually or at a live event in the future.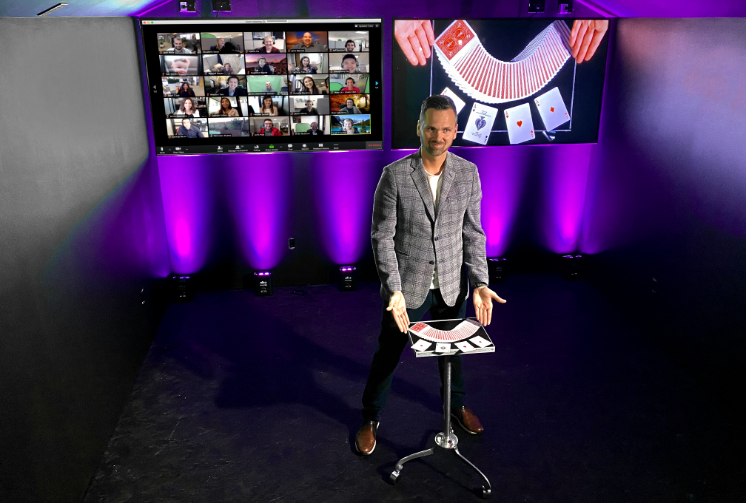 Aaron recently returned to perform for BSS in Toronto, only this time it was with his virtual entertainment with for 500 participants.
The last time Aaron performed for BSS was live and in person a little over a year ago, in what seems like a lifetime with everything that has gone on with the pandemic. He was happy to return to perform for them this year, only this time virtually with his new show Grand Illusions Virtual Interactive, a show that has been garnering rave reviews from those who have participated in it. The coordinator who booked the show said - "It was so fantastic! It really was perfect fun during this time of lockdown!". Participants were asked to virtually take part in some mind-blowing magic and illusion and Aaron looks forward to returning to provide them with virtual or live, in-person entertainment in the future.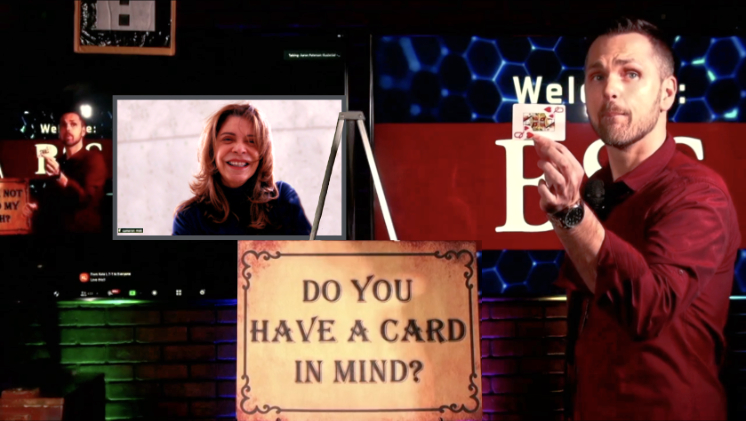 When Alberta's Golden Hills School Division was looking for a remedy to take away the winter blues they contacted Aaron Paterson to provide his fresh approach to virtual entertainment
Aaron has now presented his new virtual show across Canada form Coast to Coast and was honoured to be asked to perform for a group in Strathmore, Alberta. Participant's and their families interacted in real time from across the internet in a shared experience designed to be fully immersive to ensure that everyone feels like part of the show. Through the use of cutting edge technology, Gand Illusions Virtual weaves technology with magic and mentalism in Aaron Paterson's unique way that is unparalleled in the industry. The organizer thought the show was excellent and was impressed by how easy the booking process was and the solid follow up to questions and concerns. Incidentally the group was one of three that Aaron had performed for within a 24 hour period. All groups were in the different parts of Canada, previous to Aaron's virtual show Grand Illusions Interactive, performing at different locations across Canada within such a short period of time would not have been possible.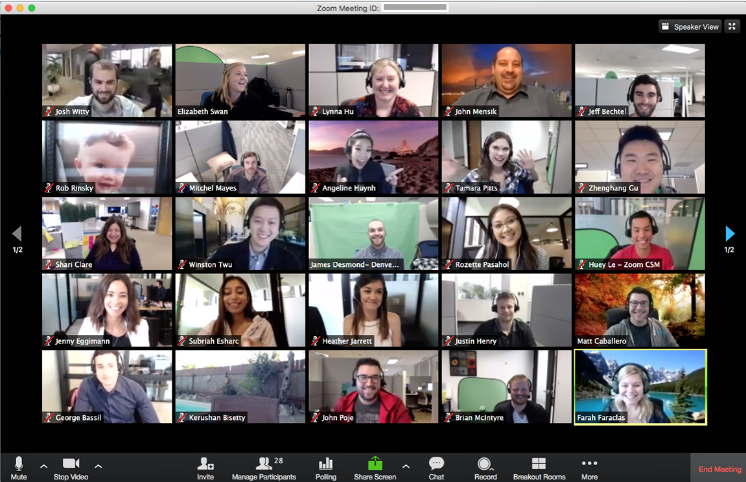 If you are located in Canada or internationally and looking for further information about custom entertainment for virtual events, please visit our Virtual Magic Show page.